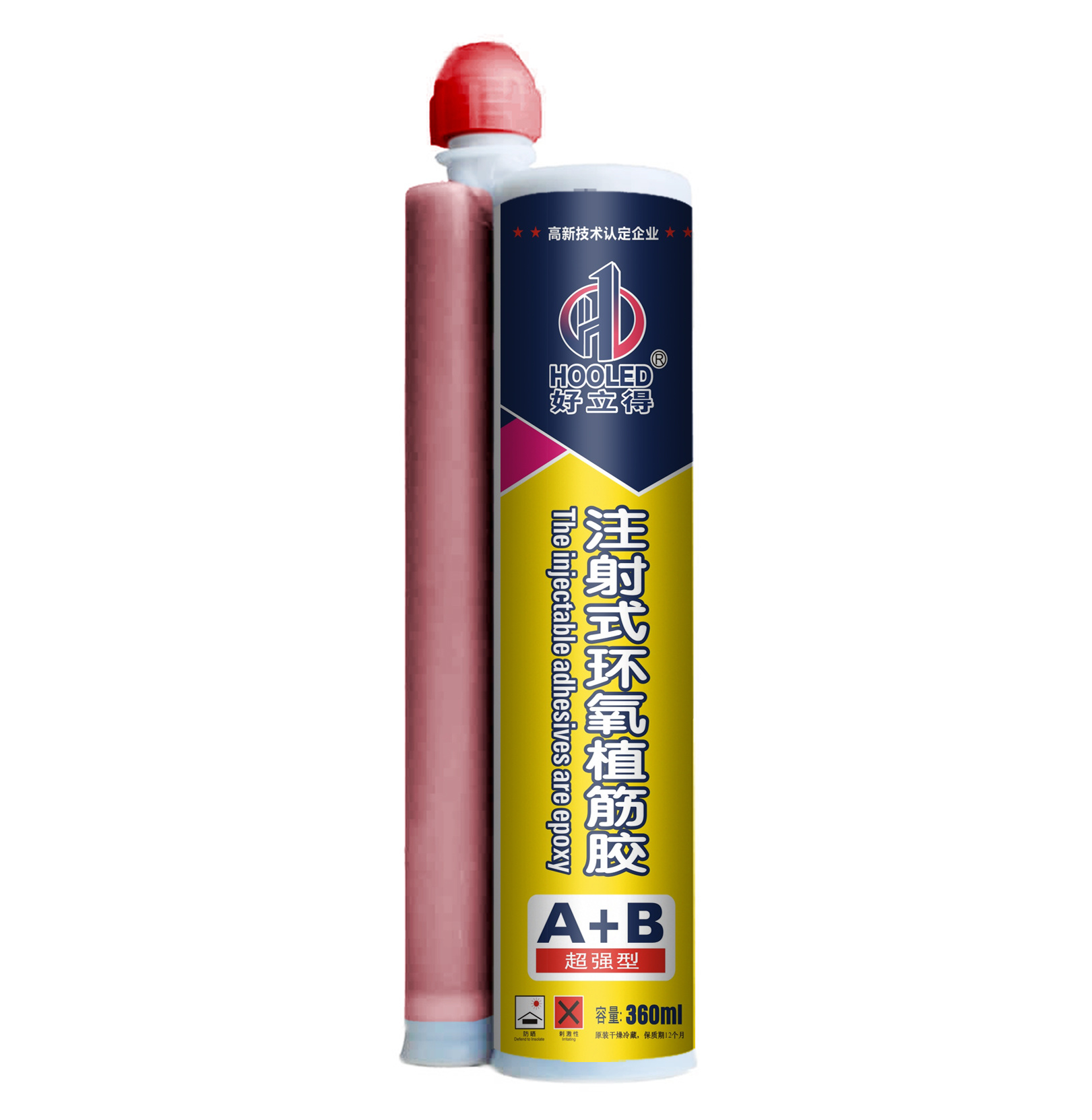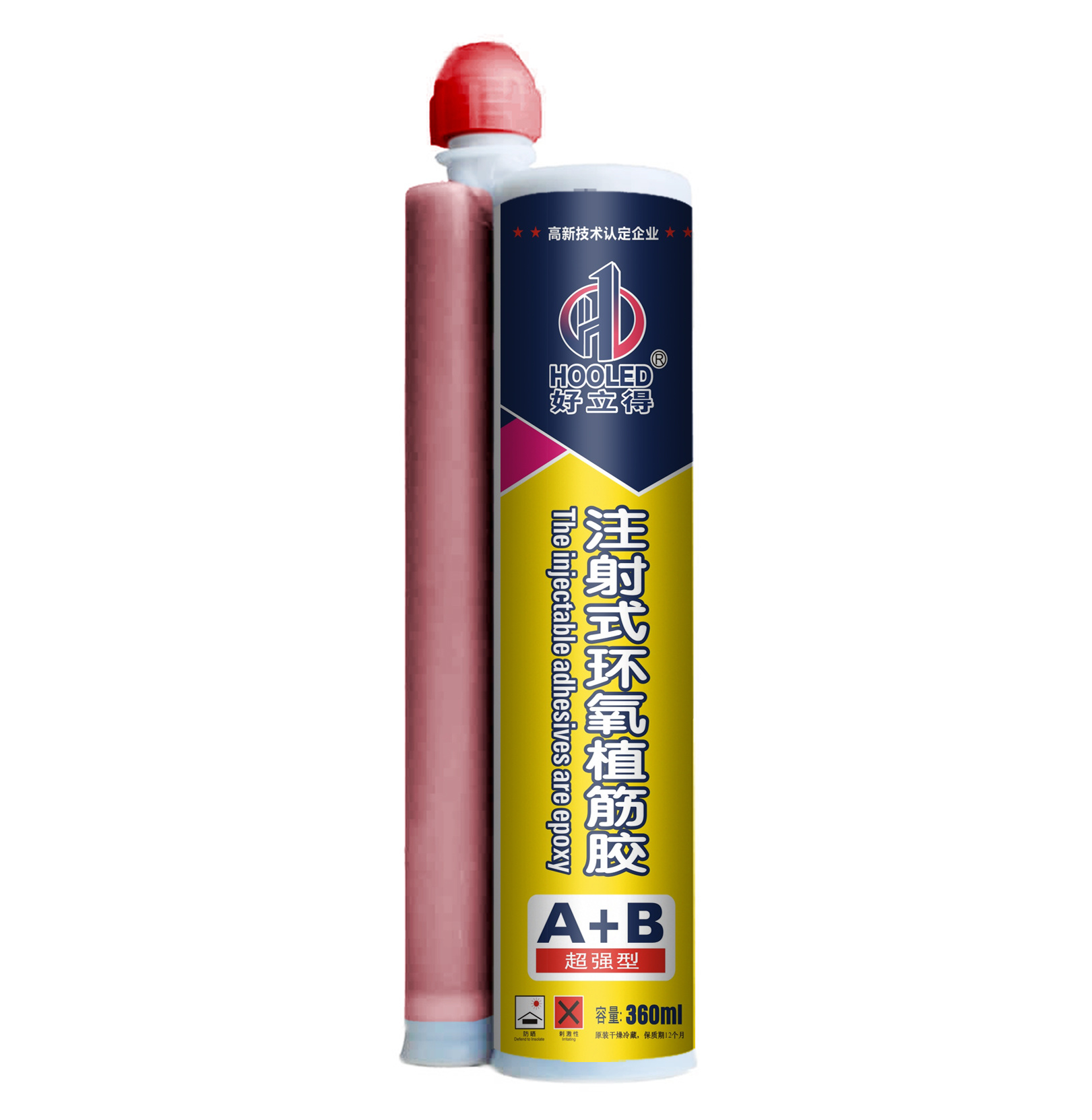 Hooled Injection Epoxy Reinforcement Adhesive
---
---
Hooled injectable epoxy planting glue

Anchor foundation:

Concrete, blocks, stone and almost all other substrates.

For fixing:

Steel bars, bolts, metal-shaped materials and concrete in buildings, bridges, curtain walls, guardrails, tower crane projects,

Materials such as rocks anchor and take root. Bonding between stone, marble, metal and hard building materials.

Product Features:

Constructed of hybrid ultra-strong heat-resistant resin. High acid and alkali resistance, aging resistance. Good heat resistance, not at room temperature

Creep occurs. Low sensitivity to humidity and stable load in humid environments for a long time.

Application advantages:

No expansion stress fixation, small edge spacing. Especially suitable for reinforcement and renovation and expansion projects; Building rebar can be reached

Very high bearing capacity, the effect is equivalent to reserving rebar. Quick installation, fast solidification, shorten the construction progress and save manpower

Time. Hard can packaging, the unused slurry in the can can be used again without waste.

Notes:

Store dry (+5°C to +25°C), skin contact may cause irritation and sensitivity. Keep away from children

Once in contact with eyes, rinse immediately with water and consult a doctor. As soon as it comes into contact with skin, use immediately

Water and soap washing. Wear appropriate gloves when working, protect eyes, face and other protective measures.

Shelf life:

Store in a cool, dry place below 27°C with a shelf life of 12 months.