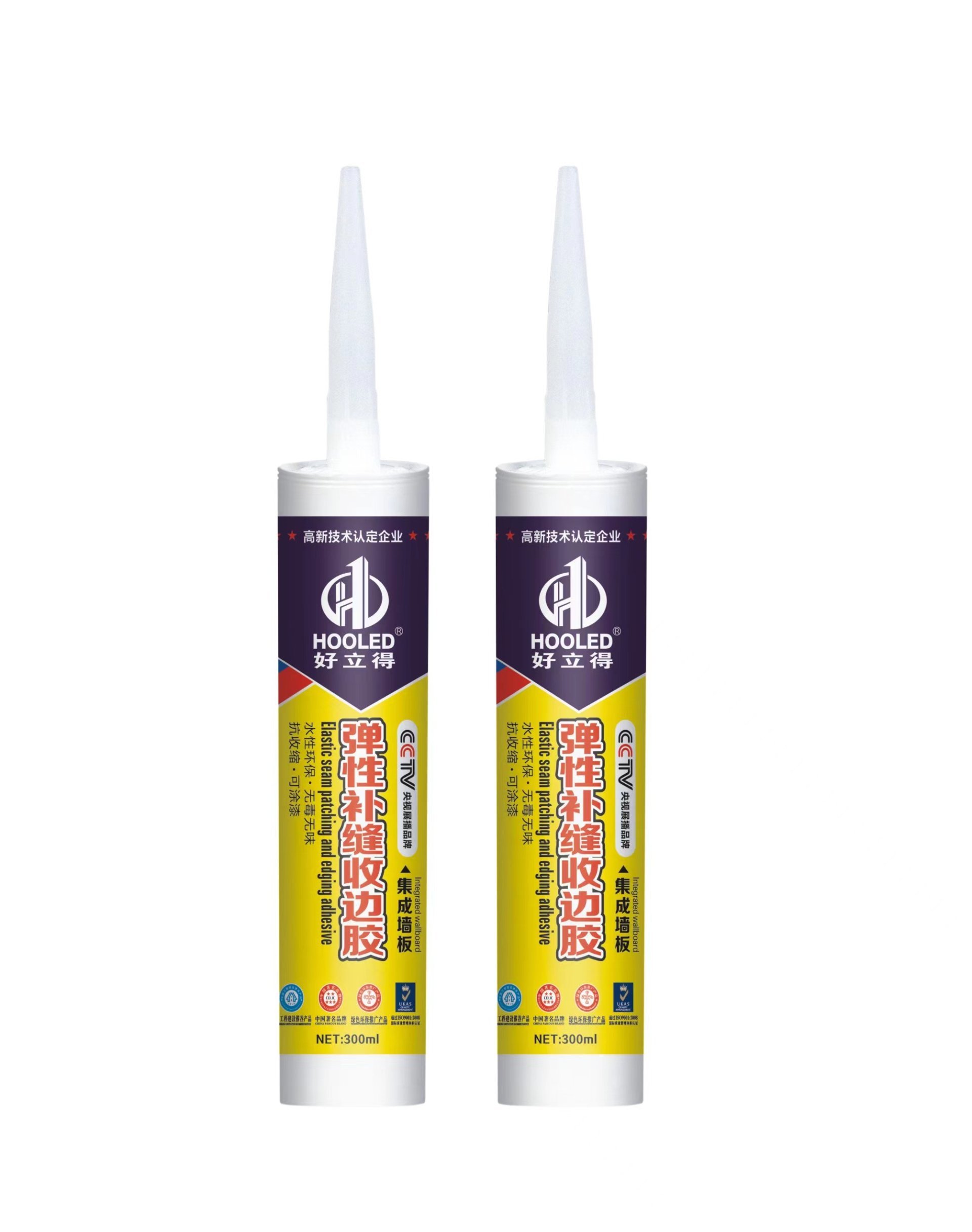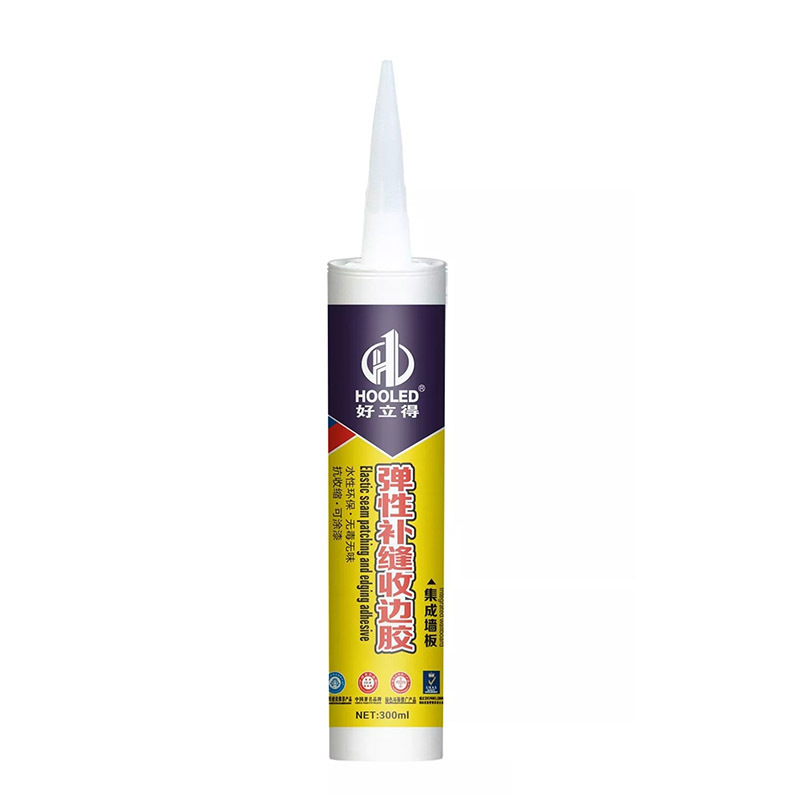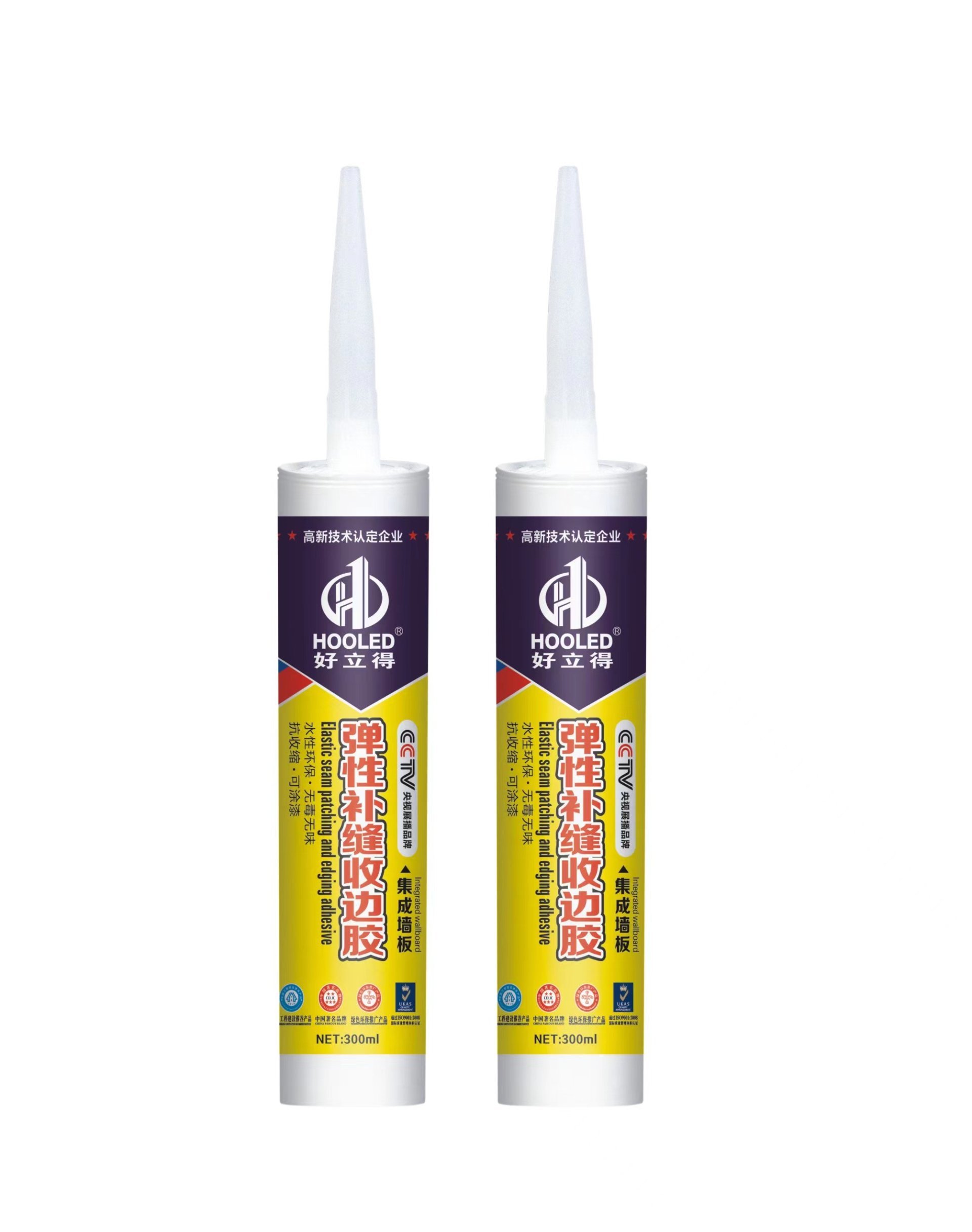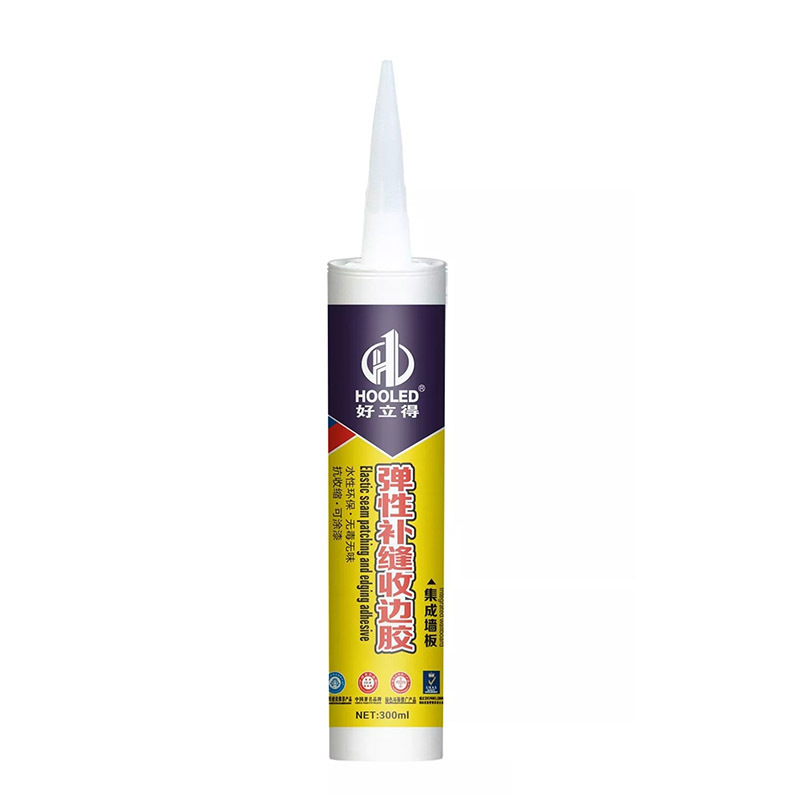 Hooled Elastic Patching and Edging Adhesive
---
---
Hooled elastic seam edge tapering

Product Features:

This product is a one-component, room temperature water-based curing, water-based environmental protection: will not erode or pollute other building materials; Strong adhesion: good adhesion to concrete, masonry, gypsum, wood and other porous and absorbent surfaces; Strong elasticity: suitable for sealing seams with vibration (no sagging, no cracking: can be painted: when the rubber strip dries, it can be brushed with paint or paint.

Scope of use:

Suitable for filling, sealing chambers where shrinking, moving cracks or joints. Such as: cracks in doors and windows, cracks in walls, integrated wall panels, ceiling cracks, baseboards, wardrobes, chamber cabinets, hanging cabinet seam edges, door frame edges, etc.

Instructions for use:

Before construction, the adhesion test of sealant and the substrate to be adhered, and the compatibility test of sealant and accessories should be done, and the test can be carried out only if the test is qualified; The substrate should be thoroughly cleaned with solvent using the two-cloth cleaning method, kept dry, and applied within 30 minutes after cleaning; Sizing should ensure that the gap is fully filled, so that the glue layer is dense, closely touches the substrate surface, and the glue joint is trimmed within 30 minutes after sizing.

Restrictions on Use:

It cannot be used in exterior walls and structural assembly; After sizing, the air should not be completely isolated before the slurry has been cured.

Storage and shelf life:

Store in a cool, ventilated and dry place below 27°C. The shelf life is 12 months from the date of manufacture.