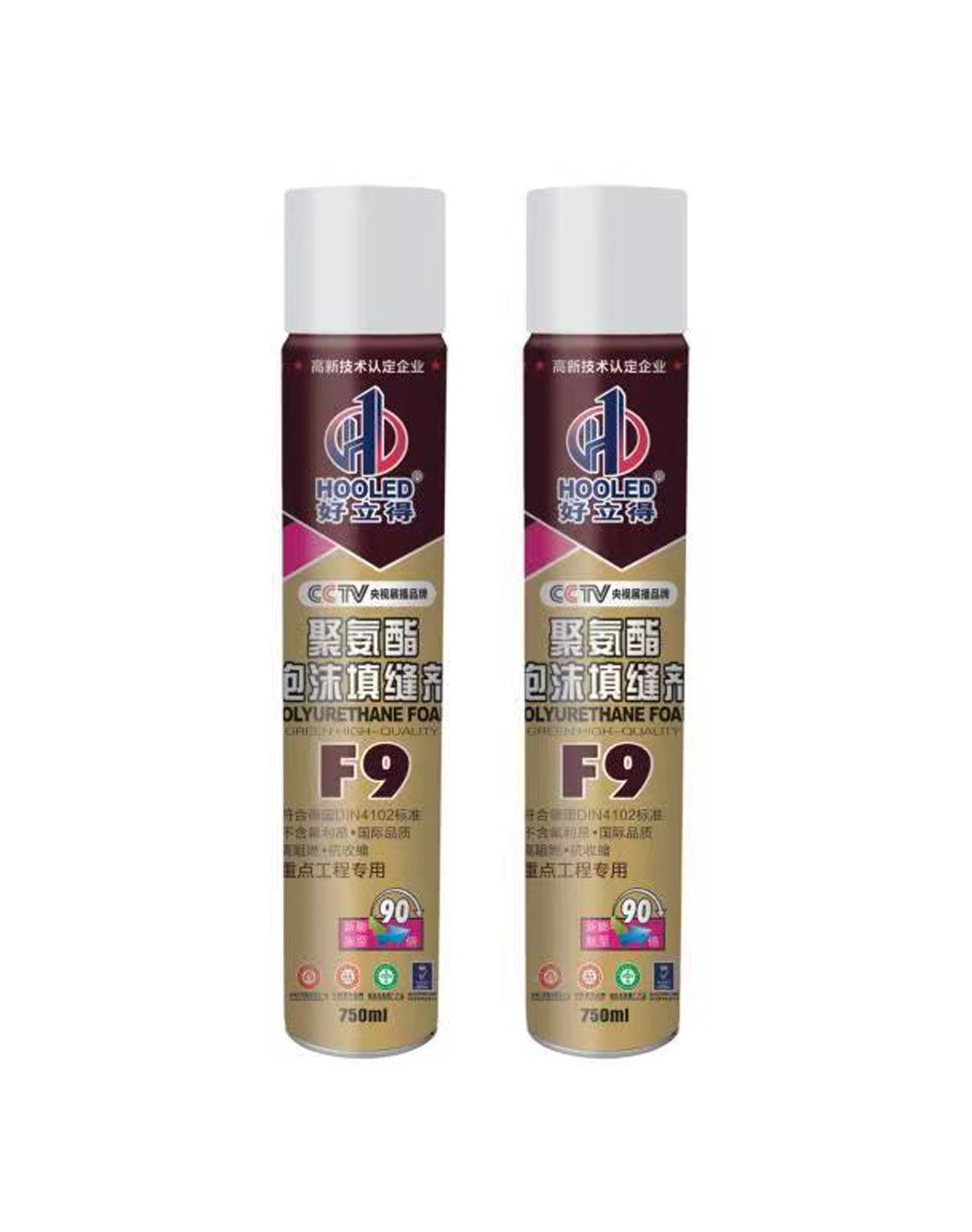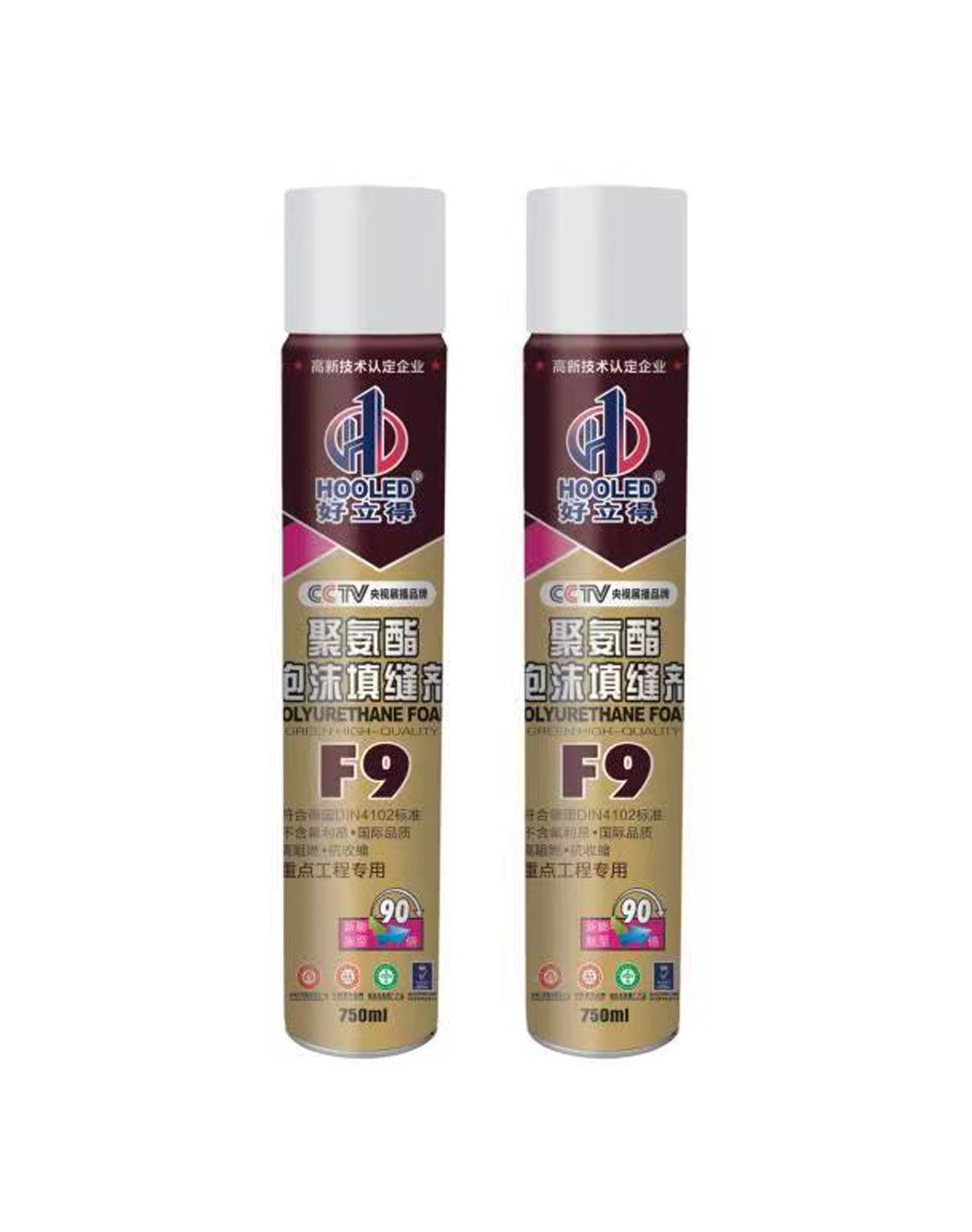 Hooled Polyurethane Foam Sealant F9
---
---
Hollid F9 polyurethane foam caulk

One-component polyurethane foam caulks are ideal for use in insulation and installation in the construction sector. This product is suitable for:

Bonding, fixing, installation, sound insulation, heat preservation, heat insulation, sealing and moisture prevention, filling structural gaps and various cracked gaps, etc.

Product Features:

The normal use temperature of the tank is +5°~+35°

The optimal use temperature is +18°~25°

After curing, the temperature resistance range is -30°~+80°, and the high flame retardant formula is adopted.

Foam adheres to concrete, coatings, walls, wood and plastics, but excludes Teflon and silicone

After curing, the product is not harmful to the human body, and the maximum foaming amount reaches 90 times.

Construction Notes:

Before construction, remove the floating ash and oil scale on the construction surface, and spray a little water on the surface to fill the vertical gap from bottom to top

(Note the expansion of the foam) The flow control valve and trigger of the spray gun can control the flow of foam, and the spray stop is timely

The needle closes the flow valve. If you need to replace the tank, shake the new tank for one minute, then unscrew the empty tank and put the new material as soon as possible

The can is replaced to prevent the gun connection from solidifying. After using the spray gun, please wash it immediately with a special cleaning agent. Foam surface

The non-stick time is about 10 minutes, it can be cut after 30 minutes, the foam cures after about an hour, and it reaches stability within 3-5 hours

Fixed (all data obtained under laboratory conditions), this product is not UV protected and is therefore recommended in a cured foam table

Coating of other materials (e.g. cement mortar, paint, etc.).

PACKING: 750ML

Shelf life: 12 months.